Generous Financial Aid to Offset Costs
College is an investment—an investment in your potential, and in your future. The world of opportunity that a Carroll education can open up for you is truly astounding.
As you review the cost of attendance, it's important to keep in mind that Carroll awards generous financial aid packages to approximately 99 percent of our student body. So virtually every student you'll encounter here is receiving some form of financial aid to help offset the tuition and fees.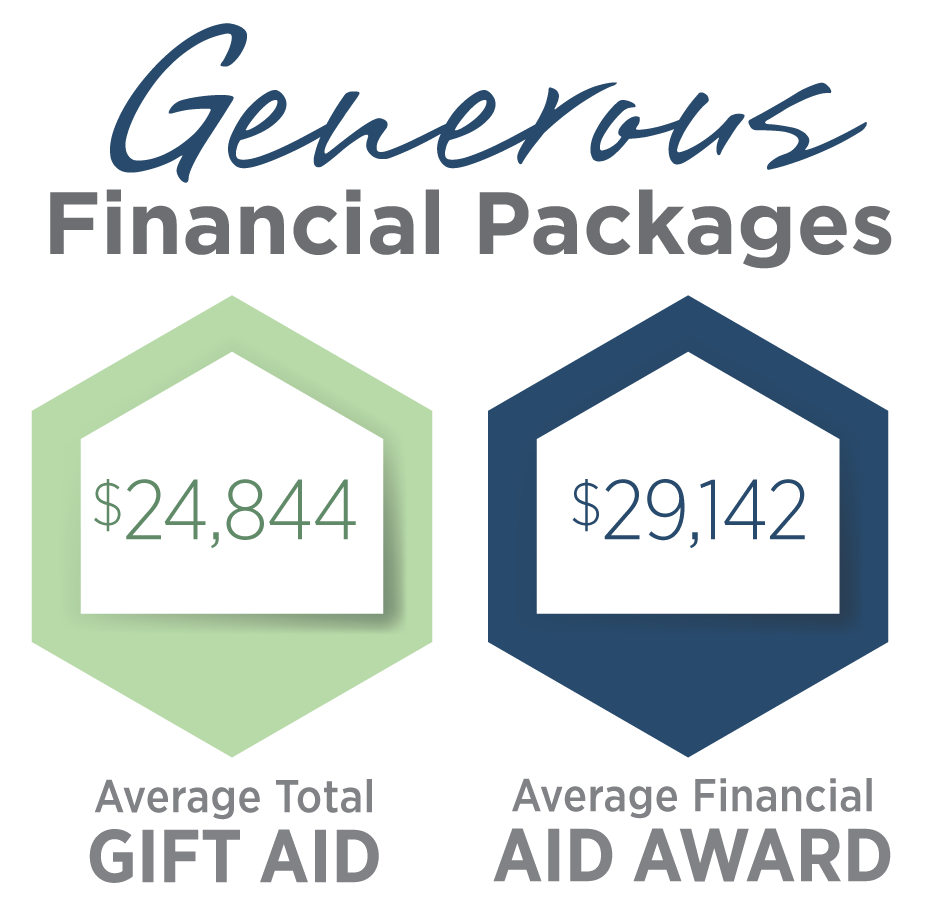 Here's how we can help
The average financial aid package at Carroll is $28,229—over half the total cost of attendance. In addition to financial assistance, scholarships and awards, and work-study positions, financial need is considered for students who submit a Federal FAFSA. Contact our supportive professional financial aid counselors who will inform you of all the options available to you at (406) 447-5425 or (800) 992-3648, Ext. 5425, as well as fao@carroll.edu.
Value beyond the cost
The value of a Carroll education will take you far beyond the 85 acres of our beautiful campus; it will shape you, guide your decisions, and it will make a difference in your life. . . for the rest of your life. Non scholae, sed vitae our motto, means Not for school, but for life. At Carroll, we know that your investment will be the foundation of your dreams, and have a value far beyond anything you can put a price on.
2023-2024 Cost of Attendance Budget for Full-Time Undergraduate Students