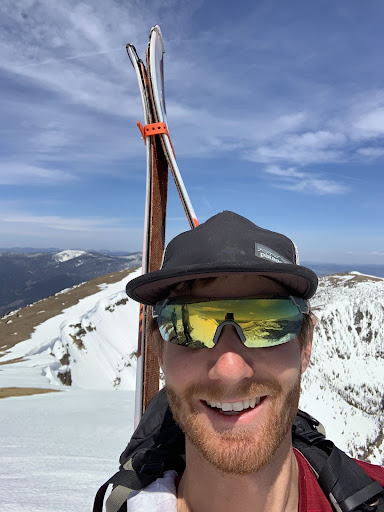 Bio: I grew up in Colorado and fell in love with the mountains during adventures with my family and friends. I graduated from Carroll College in 2012 and after brief stints as an Environmental Consultant and then with the National Outdoor Leadership School, I became the Director of the Carroll Adventure and Mountaineering Program in 2014. I absolutely love my job as the Director of Campus Recreation. The best part is getting to work with the students and watch them grow over the ~4 years I get to work with them. In my free time you can find me outside with my wife (Sarah Maddock) and 2 kids (Will, Wes) at the local ski area bunny hill or eating goldfish at our local sport climbing crags.
Interests: Climbing, Backcountry Skiing, Mountain Biking, and Rafting are my favorites but I dribble!
Favorite C.A.M.P. Memory: By far my favorite memories always come from the CAMP Spring Break Trips. I love watching students bond, develop as leaders, have discussions about big things, and push themselves outside of their comfort zones during outdoor activities.