The following is President John Cech's Guest View as shared with the Helena Independent Record, November 11, 2023.
---
Good Things Are Happening at Carroll College!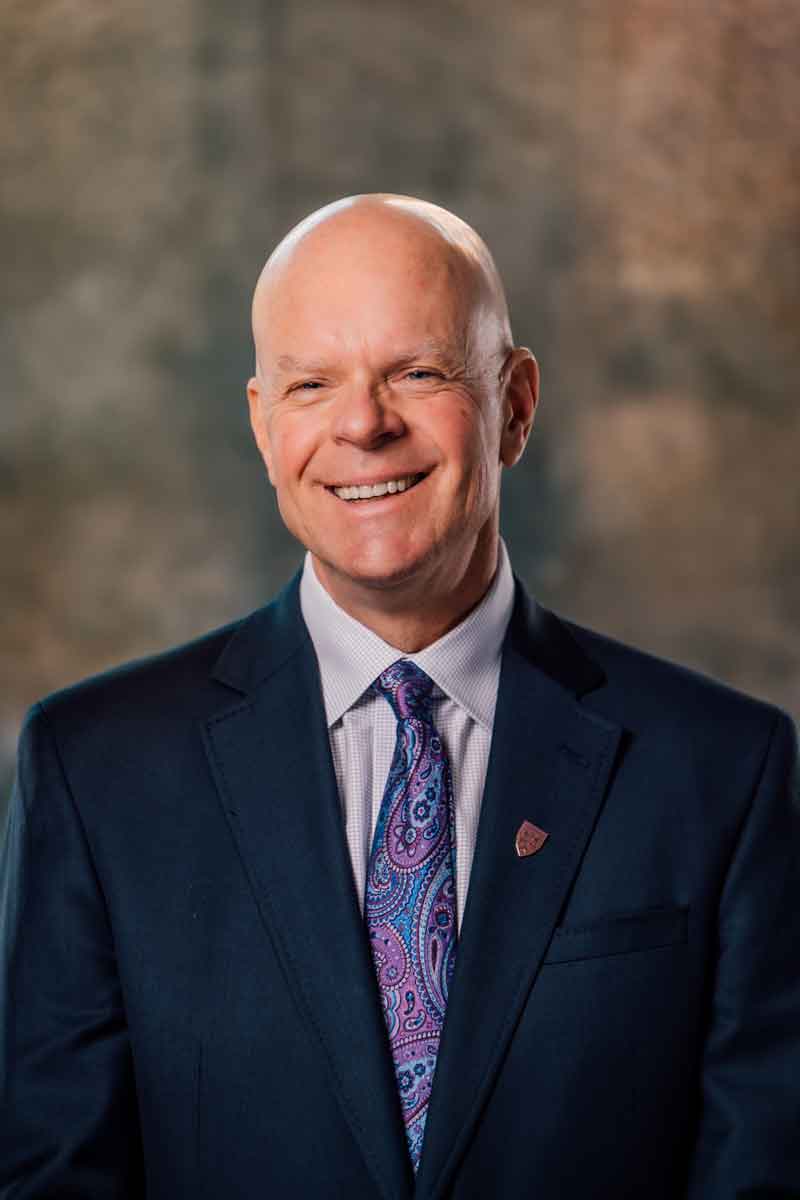 This autumn semester has brought a number of exciting developments to Carroll College, which has served as Montana's Catholic diocesan college for 114 years.
Highest Outcomes in Montana
First, our retention rate (freshmen returning to Carroll as sophomores) is 81 percent, which is the highest in Montana and surpasses any institution in Wyoming and Idaho as well. Retention is an indicator of effectiveness in the first year of college, and a sign that students are staying on track to graduate.  
Why does Carroll have such high retention rates? We foster an atmosphere of student success through an 11-to-1 student-to-faculty ratio, vibrant campus events, and a faculty and staff who truly care about their students. High retention translates into a lower total cost to obtaining a degree by reducing time lost when students transfer or take a gap year.
Second, Carroll saw its on-time graduation rate climb to 58 percent, which means our students are nearly twice as likely to graduate on time compared to surrounding public universities in Montana and nearby states. In fact, Carroll's four-year graduation rate is the highest of any institution in Montana.
Graduating on time has tremendous benefits. Students are able to enter their careers sooner, and it is far more affordable to complete a bachelor's degree in four years rather than six (or more).  From a financial perspective, what do those two years mean? Earning money instead of spending it. Getting on the right track with retirement planning. Plus, the financial benefit of graduating in four years as opposed to six is approximately $200K over a person's lifetime.  
Once again this fall, US News and World Report ranked Carroll as the "Best Value School" among the 15 western states for regional colleges. This is demonstrated through the success of our alumni, who have an average starting salary of $58,000. Last year, Georgetown University Center on Education and Workforce estimated that a degree from Carroll is more valuable than a degree from any other school in Montana—$150K more valuable than the average Montana degree.
We are Growing to Support our Students and Helena
If you have driven near or on the Carroll campus recently, you may have noticed many changes.  The corner of Benton and Lyndale which is frequently referred to as "Founders Corner" has been completely revamped, with the older and structurally unsound features removed and a welcoming green space replacing them. The renovated space has been one of the most talked about enhancements in Helena this autumn. Our new signage is expected to be completed and illuminated soon.
As a result of the incredible generosity of Roy and Frances Simperman, we are completely renovating the main level of the Corette Library on campus to create the Simperman Learning Commons. This renovation includes structural modifications, improvements to enhance the academic use of the library, and significant technological updates. Once completed in the spring of 2024, it will be one of the most advanced academic libraries in our region.
Thanks to the support of our dining services partner, Sodexo, we completed a total make-over of our campus dining facilities, including a newly renovated dining hall and Holy Grounds Coffee Shop. Carroll's dining facilities are open daily between 7 am and 11 pm for continuous operations and service to our students.
Stadium Project
Earlier this fall, Carroll announced its Nelson Stadium turf and lights project which will be completed by August 2024. Fundraising is underway for this $5 million project which will significantly enhance the college's athletic facilities for our 300 student-athletes, as well as provide a tremendous asset to the wider Helena area by attracting regional and state tournaments (soccer, football, and lacrosse) as well as high school events and major summer concerts.
Physician Assistant Program Progress
We are delighted and honored to have received a substantial grant from the M.J. Murdock Charitable Trust very recently. This grant will help us advance toward our goal of welcoming the first PA students here at Carroll in the fall of 2026, pending accreditation approval.  
I am proud of our faculty and staff for all that they do to serve our students every day. I am also grateful to the greater Helena community for the support they provide to our students. Carroll College is "Not for School but for Life." Go Saints!
John E. Cech, Ph.D. is the 18th President of Carroll College.