Other Events
Fall Giving Days
November 2nd -November 28th
New York Alumni Trip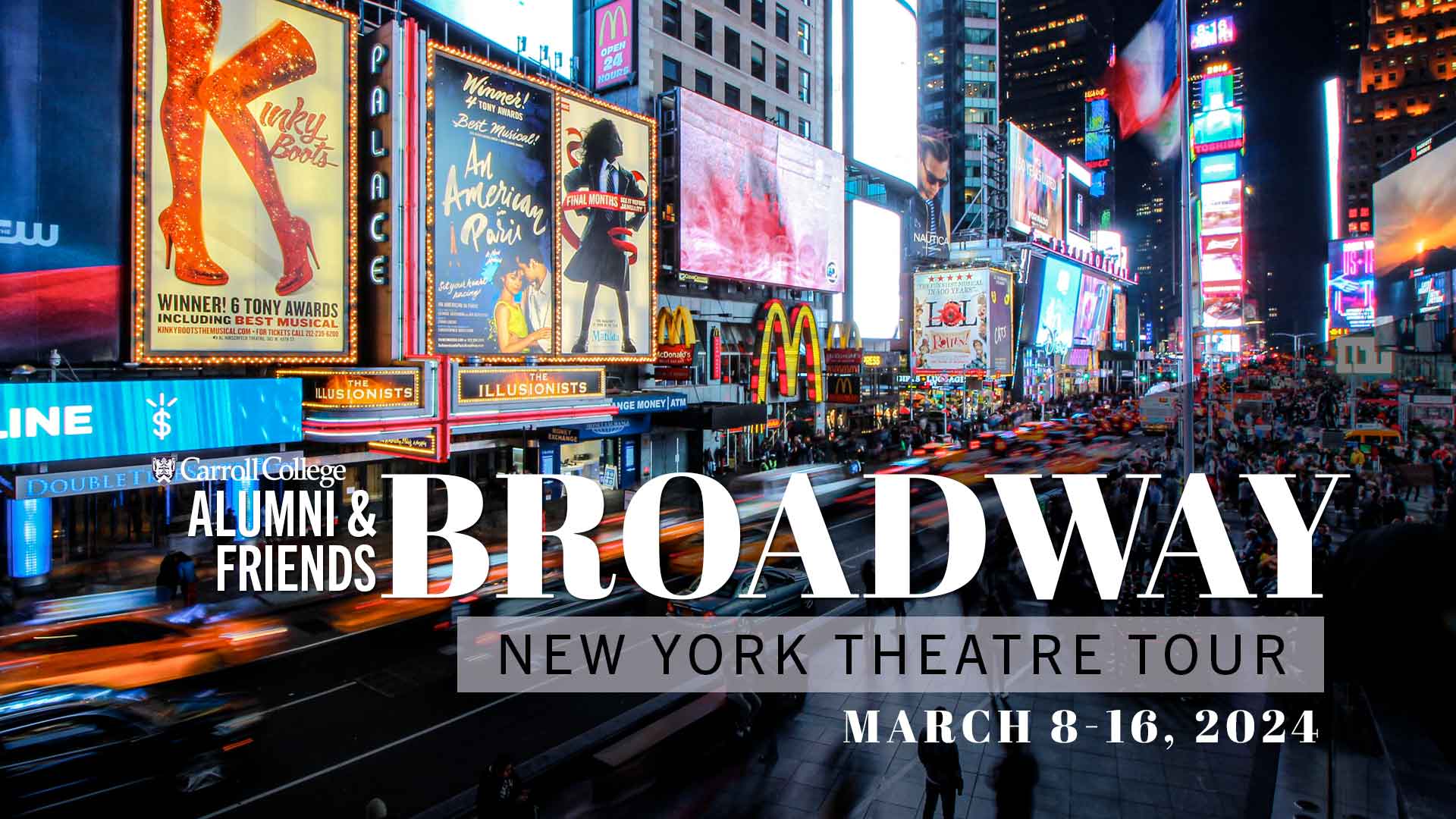 March 9-16, 2024
Carroll alumni, friends, students and faculty will travel together to Manhattan to experience Broadway shows and explore New York City. 
Join fellow alumni, friends, faculty, and students on this one-of-a-kind New York Theatre Trip. Enjoy five theatre productions, sightseeing, time with faculty and students to gain insight into today's Carroll Theatre Department, and a special reception for tour participants and New York area alumni. Theatre Productions will be selected in December by the head of the Theatre Department. 
There are five different packages available for this one-of-a-kind experience! Select the dropdown below to view the packages.